Tools for Individuals, Team, Leadership & Organisational Transformation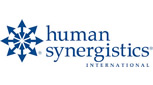 With 40 years of research the Human Synergistics Circumplex provides a way to "see," measure and change the thinking and behavioural styles that drive the performance of not only individuals but also groups and organizations. It breaks down the factors underlying effectiveness into 12 specific styles that are grouped into 3 general clusters and arranged in a circular manner based on their similarity: Constructive, Passive/Defensive and Aggressive/Defensive.
The Constructive styles are highly effective, promoting individual, group and organizational performance. In contrast, Aggressive/Defensive styles have an inconsistent and potentially negative impact on performance and the Passive/Defensive styles consistently detract from overall effectiveness.  The 12 styles of the Circumplex describe what's happening, what's expected in organizations and given their impact on performance, provide a direction for change and development.
Originally developed by Dr. J. Clayton Lafferty for the Life Styles Inventory, Dr. Robert A. Cooke has carried out numerous projects on the Circumplex to assess its validity, modify and improve it, developing surveys based on the Circumplex for groups, leaders,and organizations. The power of the Circumplex is found in this integrated, multi-level set of measures as well as the provision of a common language that people can use to describe and redirect the cultures of their organizations.
Powerful tools for facilitating change
With researched links to personal satisfaction, stress, effectiveness and quality of interpersonal relationships, th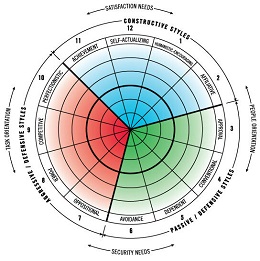 e suite of Human Synergistic Tools provide compelling data for facilitating change. However, before embarking on a change journey, people need to know what they're is supporting or detracting from quality performance. 
The suite of Human Synergistic Tools establishes a current baseline, providing a starting point diagnostic, so individuals, teams, managers or leaders able to:
Measure their 'operating' strategies, behavioural styles and skills
Identify strengths and development opportunities
Pinpoint barriers to successful performance
Develop more constructive strategies, behavioural styles and skills
Monitor change and improvement over time
Facilitating Success recommends integrating the Human Synergistic Tools into your Organisational Development approach and would be delighted to discuss with you how to build a comprehensive strategy. 
TRANSFORMING INDIVIDUALS
The Life Styles Inventory™ (LSI) is designed to promote constructive, transformational change.  Providing deep insight, The Life Styles Inventory™ (LSI) helps individuals more clearly understand what is currently supporting and hindering their personal effectiveness.  High performing teams and organisations require skilled individuals in both achieving tasks and managing relationships.  High achievers, who positively contribute to healthy and productive work cultures bring not only IQ but also EQ (Emotional Intelligence) to their day to day work activities.  The LSI is a powerful tool for assisting people to identifying strengths, become conscious of their impact on colleagues and identify areas for self-development.
LSI 1 – a tool for self-reflection
Based on a combination of respected psychological and measurement theories, the LSI 1 (self-assessment) measures the thoughts and attitudes which motivate your behaviour, how you relate to others, as well as how you solve problems and make decisions.  A person's personal style, management style and leadership style can create success or limit their positive impact.   The greatest value of the LSI 1 lies in the fact that this self-assessment tool actually reveals and measures the thinking and behavioural styles that help or hinder you in fulfilling your potential. (download LSI 1 PDF)
LSI 2 – feedback from others
The self-assessment data (LSI 1) can also be powerfully combined with feedback from others (LSI 2). The LSI 2 provides objective feedback on an individual's behavior patterns as interpreted by others. The LSI 2 provides a confidential, reliable method of gathering feedback and a non- threatening way of presenting it.  If desired, feedback can be elicited from different audiences – thus creating a 360 feedback tool.                (download LSI 2 PDF)
Unique characteristics of the Life Styles Inventory™ (LSI)
Clearly describes the individual's thinking and behaviours in ways that promote constructive change
Highlights similarities and differences between self and others views, leading to greater awareness and a focus for improvement
Meets rigorous academic and psychometric standards
Through the Human Synergistics circumplex, integrates with the Group Styles Inventory (GSI) and the Organisational Culture Inventory® (OCI) to illustrate the relationships between individual, group and organisational behaviours. 
In addition to a pre-brief and debrief, participants receive inventories, profile supplements and Self Development Guides.  Facilitating Success has great success in facilitating these pre and post sessions in group settings – enabling a positive and interactive learning community.  Wide-ranging resources are available for accredited consultants and trainers.  Administration of inventories can be achieved through either scannable paper questionnaires or internet-based questionnaires.
TRANSFORMING GROUPS
For Groups this involves working with an accredited practitioner/consultant to have members identify group issues – be they task related or interpersonal, or more commonly both.  The measurement (test phase) involves group members completing a diagnostic tool that measures how the group works together, highlighting group 'styles', or perhaps completing a problem solving simulation that requires group members to apply effective task and interpersonal skills to solve a problem. The facilitator then helps group members understand what the feedback or simulation experience is saying about how the group functions.  S/he will then facilitate group members through the awareness, acceptance, and action process to identify what's working and what is not within the group. The facilitator then helps group members identify strategies and actions (action phase) for improving group performance. If a simulation is being used, then a second one can be used straight away to reinforce the new learnings.  If a behavioural feedback tool is used, then this can be re-administered after a period of time to assess progress (retest phase).  These steps can be recycled time and time again, as part of a systematic developmental process.   (download GSI PDF)
TRANSFORMING ORGANISATIONS
At the Organisational level, this involves working with an accredited practitioner/consultant to set up a project plan for an organisational wide survey. This project plan will include the survey methodology, the specific survey tools to be used, the administration and data collection process (test phase), the feedback process and the strategy/action development process(action phase) and the re-measure process and timing (retest phase). It is important from the outset to understand that in Organisational Development, a survey is an action-research approach. Simply doing a survey and then only communicating the results to senior management, who will then determine what needs to be done, simply reinforces the distance of management from organisational members. Action-research surveys use the data to involve people throughout the organisation to identify what the data is saying (test phase) and then build practical actions through the awareness, acceptance and action process that they can implement to make change happen and what they want to recommend to senior management in the way of broader group, unit or organisational level change strategies/actions (action phase). The survey is then re-administered after a period of time to assess progress and the success of the implemented change strategies (retest phase).  These steps can be recycled time and time again, as part of a systematic developmental process.   (download OCI  PDF)
* information and images sourced from Human Synergistics website