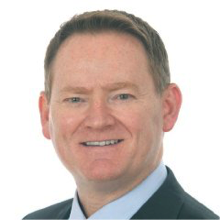 Damien has 15 years in a broad range of organisational development and human resource focused functions and 8 years' experience designing and leading people, process and systems change-projects.
Damien has significant experience in human resources delivering strategic, operational and project outcomes. His key strength is understanding, designing and implementing workforce strategies and solutions to meet tangible business objectives.
Skilled at workforce planning, analytics, research and business intelligence including regular engagement with senior leadership on policy & strategy issues.
Damien is an experienced HR generalist with proven expertise, including:
6 years working on senior leadership teams

An experienced performance coach with a proven track record guiding, training and developing leadership teams.

Experienced change coach and advisor for business change and transformation.
For a brief overview of Project Experience – see below. (Full biography available on request.)
Senior Workforce Planning & Strategy Consultant – Water Corporation
    Key Responsibilities:
Redesigned corporate workforce planning process including products and consultancy service.

Consulted to Executives, senior leadership and major change projects using workforce analytics and strategy processes to answer critical questions, assess complex workforce issues, model impacts and resolve critical issues and risks.

Used workforce insights to guide HR teams on policy, direction and product development.

Evolved workforce planning analytics and coached team on analytics use, marketing and product development.
    Achievements:
Received commendations from the executive for quality of intelligence and 'actionability'.

Rebuilt workforce planning process and tools within 3 months aligned these to the corporate change agenda.

New workforce/labour efficiency analytics drove decision making in several corporate transformations.
 Project Manager – HR Operating Model                                                                                                                                         
    Key Responsibilities:
As part of HR leadership team, led a project team to deliver whole-of-HR-function current-state assessment.

Developed a business case for a new operating model including strategic direction, cost/benefits analysis and project plan.

Coordinated population of a new model and resolved surplus staff.

Guided the leadership team on the detailed design of a 'House of HR' model.
     Achievements:
Current-state assessment and business case developed in 3 months.

Business case funded and implemented.

Successful transition to Phase 1 of new operating model with 100% resolution of surplus staff.

Managed HR Operations team during the transition period.
Qualifications, Accreditations and Professional Development
Bachelor of Psychology – University of Western Australia Diploma of Training and Assessment

Human Synergistics Practitioner – LSI/GSI/OCI/OEI,

Current Australian Human Resources Institute – Certified Professional (CAHRI)

Qualified Coach

Strategic Workforce Planning (Advanced Workforce Strategies)