Coach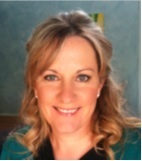 With an entrepreneurial background, Deb Hawkins-Oxby is enthusiastic about inspiring, partnering and assisting her clients and leaders/staff to develop both personally and professionally.  Her work within the business arena includes Creating High Performance Teams, Leadership Development and Organisational Change.
Prior roles have included being Project Management in the Oil and Gas Industry – supporting HR to build a series of programs to integrate two different work cultures, facilitate Corporate Culture Change and provide Equal Opportunity Training.  Additionally, Deb project managed the roll-out and implementation of Capability Management Systems at the Senior Project and Operational Levels and assisted with the creation and development of Training Matrixes to monitor compulsory training compliance. 
Previous to this – she was an Executive Director – establishing an International Sales and Marketing Company in the United Kingdom, Australia and New Zealand.   A High Achiever within the Industry, Deb won many awards for her business performance and has presented to audiences of 600 plus people.  She was involved with all facets of running her business from advertising, sales and marketing, training, presentations, co-ordination, debtors, creditors, budgets, tax & GST, financial controlling etc.  Deb also worked as an independent Finance Broker in the finance industry for 7 years.
Qualifications, Registrations, Memberships
International Coaching Federation Accredited Member                                                                                       
Diploma of Professional Coaching  – 18 day Coach Training Program
Certificate of Professional Coaching – 6 day Coach Training Program    
British Hypnosis Research – Diploma Ericksonian Hypnosis and Cognitive Psychotherapy
NLP Practitioner Program – Sensory Systems UK                                                   
Certificate IV in Small Business Management                                                         
Certificate IV in Financial Services (Finance/Mortgage Broking)                                     
MFAA Anti Laundering/Counter Terrorism Financing
MIAA – Consumer Credit Code Assessment Standards and Operations Guidelines