Corporate Coach and Trainer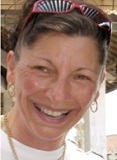 A high-energy, coach with a drive for excellence Deb started out in the Education Field in the United Kingdom.  Upon immigrating to Australia, committed to Making a Difference, she branched into Human Services – initially specialising in the disability sector.
Her constant endeavours to help people step into their fullest potential and working with setting direction, managing teams and entrepreneurial flair led her to establish her own consultancy etc – Education, Training and Consultancy in 1993.  A high achiever – Deb won Telstra Business Person of the Year in 1998 and was a finalist 1996-1999. 
Passionately embracing the coaching profession, in 2002 Deb completed her coach training with Results Coaching and is an ICF (International Coaching Federation) Professionally Certified Coach (PCC).  Deb is also a skilled trainer and facilitator with a reputation as highly innovative, resourceful, productive and inventive with the ability to passionately inspire, motivate, challenge and encourage individuals and groups; especially to create 'possibilities thinking'.
 Qualifications, Registrations, Memberships
             Professional Certified Coach (PCC) International Coaching Federation (ICF)
2011    TAE Certificate IV in Training & Assessment  – Spectrum Training
2011    Certificate IV in Mentoring Diverse Groups-(Indigenous Mentoring) – Spectrum Organisation
2004    Master Process Coaching
2002    Results Life Coaching: Intensive Coach Training
2002    Certificate IV in Small Business Management – Business Central
1999    Diploma in Training & Assessment Systems – West Coast College of TAFE
1993    Train The Trainer & Train The Supervisor (TOTS) – Staff Development Centre
1988    Master Of Education (Humanistic Education and Special Needs)(Sheffield University)
1983    Bachelor of Education – Special Education (Honours Class 2/1)