PRINT TOOLS for INCREASING INDIVIDUAL and TEAM PRODUCTIVITY  were designed by Dr Paul Hertz – a protégé of Dr Edward Deming – the 'Father' of TQM – Total Quality Management.
PRINT Best Self report & Unhelpful Triggers
PRINT Wheel for Teams                                              
PRINT Management Excellence Survey
PRINT 360 Degree Feedback Tool – Shadow Free Survey
TLC COMPETENCY FRAMEWORKS, 360 DIAGNOSTICS and CULTURE SURVEYS  –  The Leadership Circle (TLC) provide Leadership and Management Developmental and Competency Frameworks.  This well researched and powerful range of diagnostic surveys has formats for assessing 18 Leadership Competencies and 11 limiting behaviours.
Leadership Team Culture Survey (TLCS)             
360 degree Leadership Feedback Tool (TLCP)
360 degree Managers Feedback Tool (TLC-ME)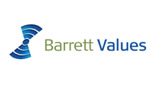 BARRETT'S ORGANISATIONAL and CULTURAL TRANSFORMATION TOOLS  –  Richard Barrett has developed a range of tools to support leaders in building high-performance, values-driven work cultures that attract and keep talented people and increase staff engagement.
Cultural Transformation Tools (CTT)
Personal Values Assessment (PVA)  
Organisational Cultural Values Assessments (CVA)
TOOLS FOR TRANSFORMING ORGANISATIONAL CULTURE EFFECTIVENESS  –  The Life Styles Inventory™ (LSI) by Human Synergistics is designed to promote constructive and transformational change. The feedback helps individuals more clearly understand what is currently supporting and hindering their personal effectiveness, and provides guidance in developing more constructive styles of thinking and behaving. With researched links to personal satisfaction, stress, effectiveness and quality of interpersonal relationships, the LSI is a powerful tool for facilitating change. 
Life Styles Inventory (LSI)                                •  Leadership Impact (LI)
Organisational Culture Index (OCI)                •  Group Style Inventory (GSI) – a tool for teams

TEAM MANAGEMENT SYSTEMS ® –  (TMS) focus on identifying and understanding key work elements that help explain why some individuals, teams and organisations perform, work effectively and achieve their objectives, while others fail.  TMS helps reveal the critical dynamics to enable the development of high-performance in the workplace.
MYERS–BRIGGS TYPE INDICATOR®  –  (MBTI®) is a psychometric questionnaire designed to measure psychological preferences in how people perceive the world and make decisions.  Understanding yours and others' preferences has many individual and organisational applications including: managing change, conflict, project management, coaching, sales, teams, stress, leadership, innovation, decision making, communication and career choices.
DiSC  –  SOCIAL STYLES and BEHAVIOURAL PROFILES  – DiSC is a behavioural assessment tool valuable for teams and individuals.  DiSC facilitates people getting to know their and each other's 'operating style' and personal workplace priorities and style preferences – thus providing valuable data for assisting individual, team and leadership effectiveness. There are 6 Everything DiSC profiles for individual and team development:
Individual Workplace Profile                                  •  Comparison Profile
Profile for Teams / Groups                                     •  Sales Profile
Management Profile                                                •  360 Degree Leadership Feedback
HBDI – HERMANN BRAIN DOMINANCE INSTRUMENT®   –  (HBDI®) is a profiling tool that illuminates thinking, learning and interaction preferences.  Gaining self-awareness about preference supports individual effectiveness and can facilitate greater team cohesion – a key component for high performing teams.