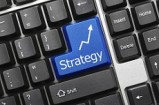 Leverage our expertise to maximize Executive Board meetings, Vision, Mission and Values Workshops, Stakeholder Engagement, Community Consultations and Strategic Planning. Our 3rd party neutrality, skills in deepening dialogue, business consulting and facilitation services will allow you to better capitalize on your ideas and valuable time.
We can help in reducing business wastage from:
poorly planned agendas
mediocre or unproductive meetings
lack of alignment
unsatisfactory communication
the emotional toll of unresolved conflict
actions and outcomes not being accurately recorded
We have experience facilitating:
Strategic Planning
Mergers:  Teams, Divisional, Company
Vision, Mission and Values Workshops
Board Meetings and Executive Workshops
Stakeholder Engagement and Community Consultation
Team Alignment and Project Launch Sessions
It's difficult to manage the meeting content and format whilst being an active meeting participant – advocating your point of view!  Add to this complexity –  differing needs, personalities, values, opinions and positions all of which can create breakdown in understanding, relationships and productivity.  Our facilitation services will save you money!
"Your style of facilitating was very unique in the way you involved all of us.  What also made a difference was your ability to draw out what each of our visions are for the business.  The way you examined the business in terms of systems, sales & service – inviting each of us to look at areas we could both individually and as a team improve – helped each person fully participate."                  Tony Amor – Dealer Principal – Tony Amor Yamaha