Soft Skills Training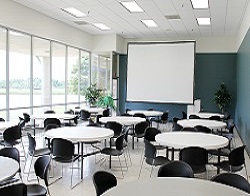 Trained in accelerated learning, action learning design and process facilitation we can provide a variety of soft skills training programs. Practical and results oriented, we are noted for our ability to create dynamic learning environments which are highly interactive, providing participants with opportunities to practice new skills using materials directly relevant to their own situations.  Our vibrant workshops impart the knowledge, skills and competencies using simulations, videos, roleplays, lectures and case studies along with individual and group participation to maximise learning. 
 Courageous Workplace Conversations
Skills for holding courageous conversations allow us to more easily address conflict – but few of us have had training in this fundamental business competency.  Whilst not always easy to do, there are some key skills specific to having challenging conversations – and without the knowledge of how to have effective crucial conversations – issues can escalate!
 Conflict Resolution Workshops
"The two day 'Conflict Resolution' course held at the Australian Public Service Commission (APSC) in Canberra was invaluable.  There was a variety of topics covered in regards to preventing and managing conflict – including behaviour/working styles, verbal language and mind sets. The course had a great balance of self-reflection and methods on identifying and working with different styles.  The facilitator, Susan Kroening, dealt with the discussions professionally and with enthusiasm. She was focused on providing practical solutions and tools to participants for use in the workplace.  I would highly recommend this course as it not only equips you with tools in communicating effectively with and managing colleagues from all levels, it also provides the opportunity to reflect on your own behaviour and how to increase positivity and collaboration within your own team and across the workplace."                                                      EL1 – Department of Communications, Canberra
Soft skills training: essential to building social & emotional intelligence in the workplace
Running Effective, Efficient and Collaborative Meetings
Facilitating Effective Performance Conversations
Coaching Skills for Leaders & Manager
Communicating Vision and Strategy
Building Collaborative Workplaces
An Introduction to NLP
Stress Management
Leadership Styles
Influencing Skills
Customer Service
Selling with Integrity
Understanding Work Styles – DiSC in Action
Appreciating Diversity  – Herrmann Brain Dominance Instrument – HBDI
Recognising Type Differences for Individuals and Teams – MBTI
With 25 years of experience in the field of conflict resolution, Facilitating Success will tailor in-house programs providing skills for:
Building collaboration                                             •  Working with difficult people
Exploring & resolving conflict                                 •  Managing performance