Corporate coaching and soft skills training can heighten emotional intelligence, maximise personal impact, increase effectiveness and create high performance. We offer One on One, Group and Team Coaching.
As employees transiti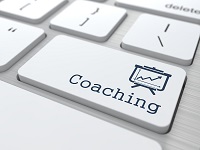 on from being a technical expert to supervisory or management roles, sometimes there is minimal education for building these new required management competencies. Could your managers benefit from some support or education in:  working with people, managing system dynamics, building strategic thinking and becoming effective influencers? Coaching, mentoring and targeted learning modules can develop these capabilities – all of which impact supervisory and managerial efficacy. 
 

Our Corporate Coaching can assist with:
Expanding management competencies and maintaining high performance

Developing high performance team and work cultures

Building greater self understanding and awareness of others (emotional intelligence)

Recognition of the impact of behaviour on others

Improving capability to work as part of a team

Increasing personal productivity

Improving influencing skills

Thinking more strategically

Providing skills for creating stronger interpersonal relationships and increased engagement

Building strategies to address challenging behaviours, contexts and issues

Addressing difficult working relationships

Managing or Resolving Conflict

Building confidence and assertiveness

Developing skills to have effective courageous conversations
 Group and Team Coaching for:
Unlocking Potential in Project Teams
Appreciating different work approaches and personality styles
Building Team Alignment for high achieving, collaborative and constructive workforces. 
Enhancing Collaboration
Managing and resolving inter and intra team conflict
"Susan has a natural, gentle, positive approach to coaching. Susan provides a non-judgemental sounding board, while helping me realise differing viewpoints exist, and this has helped me consider issues from multiple perspectives.   She has the ability to recognise, understand and explain complex business relationships which has helped me value-add to the organisation. On the personal side Susan has helped me with future life planning in terms of raising issues that need to be examined in the long-term retirement planning process. Susan is that rare combination of seasoned business coach and friendly, attentive ear."                                                                                                                                Jeff Mann – Assistant Director – Department of Finance WA

"I have received business coaching from Susan over the past four years and I can honestly say it has not only changed my way of working, but has had a profound effect on my relationships outside of work as well. Susan is constantly challenging my current paradigm and supports me as I explore alternative ways work with others in a more constructive way. The work I have done with Susan has given me the confidence to lead a team of experienced professionals with a level of maturity and emotional intelligence I doubt I would have been able to attain on my own."                             Shannon Ford – Controls Manager,  Project Management Branch – Water Corporation
We utilize a robust and well researched Management Competency Framework, along with a range of 360 Feedback Tools, Self Awareness Inventories, Style and Preference Profiles, Values Questionnaires, Team Dynamics  and Team Culture Surveys. Individual, Team and Group diagnostics can assess Emotional Intelligence, Management Competencies, Operating Styles, Team and Workplace Cultures. These diagnostics can help you accurately identify and design strategic activities to build Organisational Capability and shape your Workplace Culture.