Alliances, PPPs and Collaborative Relationships
Strategic Facilitation for Meetings & Workshops
ChangeManagement & Cultural Transformation
Organisational Development
Team Building & Alignment
Building High Performing Teams
Leadership Development
Training and Skill Development
Chairing Meetings & Workshops
Frameworks, Tools, Models and Methodologies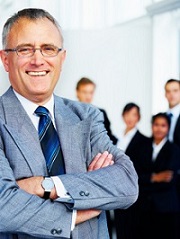 In the absence of an organisation clearly defining the desired leadership culture and behaviours – people will bring their own personal preferences and past experience. Some of these behaviours may not underpin the culture you want to take your organisation forward.  Working with you, Facilitating Success can tailor a high impact program targeting your specific leadership and organisational culture needs.  We start with your needs, collaborate in the diagnosis and bring our consulting, leadership and facilitation experience – designing programs for you based around tangible business deliverables specific to your organisation. 
"Susan, thank you so much for all the time and effort you have put into our coaching relationship whilst I was with Unisys West.  It has exceeded all my personal expectations.  I found the experience very rewarding and beneficial. I have been able to deploy the principles we have worked through and realised a significant result in my communications, relationships and levels of engagement with my team and other staff.   I would be more than happy to act as a referee."            Peter Price – former CEO – Unisys West Pty Ltd
Leadership & Executive Coaching                   •   Influencing Skills 

Deepening Emotional Intelligence                   •   The Transformative Leader 

Leadership Transformation                              •  Leadership Culture Assessment     

Leaders in Transition                                       •  360 degree Leadership Appraisal 

Communicating Vision                                     •  Deepening Organisational Dialogue          

Collaborative Leadership                                 •  Leadership Competency Frameworks   

Coach Training for Leaders                             •  Emerging Leaders, Top Talent, Future Leaders

Executive Team Development                         •  Career Conversations to Engage High Performers
360 Developmental tools for building leadership capability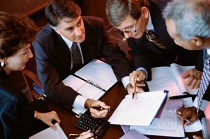 Organisational systems, corporate history, structures and leadership styles can unwittingly create defensive and less productive work cultures. Sound data is critical for individual and corporate self-awareness, and integral to leadership and organisational effectiveness. Our experience is that change and growth is best facilitated by establishing a baseline.  We have invested in a wide range of rigorous tools and accreditations to establish evidence-based, meaningful data and measures for leaders and workplace cultures.
The Leadership Circle – Leadership Competency Framework
Measuring Leadership Team Cultures
Human Synergistics's suite of tools for Individual, Team and Organisational Development
A variety of Organisational Culture and Values Assessments
360 degree Leadership Profiles